Galerie Peter Leen homepage archief kunstenaars
Adri Langbroek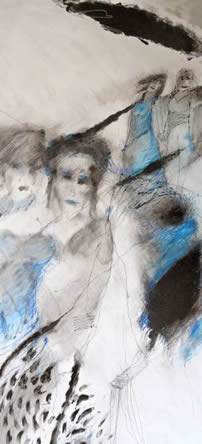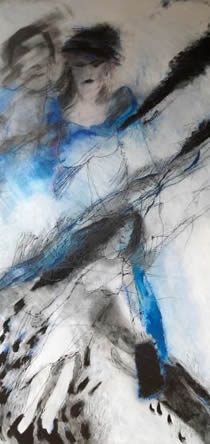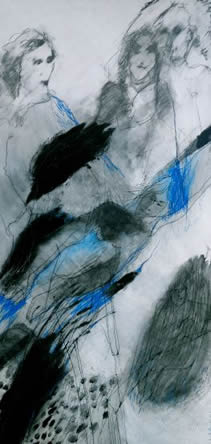 'Images of poem' I, II en III
gemengde techniek op paneel, 155 x 75 cm
(de panelen zijn per stuk te koop en niet per se als drieluik bedoeld)
Adri Langbroek
Geboren in 1946.
Opleiding aan Academie voor Beeldende Kunsten te Utrecht
Gedichten in beeld geïnspireerd op de Ierse song "Down by the Salley gardens" :
Tekst: William Butler Yeats
Muziek: Herbert Hughes
Down by the Salley garden my love and I did meet
She passed the Salley gardens with little snow-white feet
She bid me take love easy, as the leaves grow on the tree;
But I being young and foolish, with her did not agree.
In a field by the river my love and I did stand
And on my leaning shoulder she laid her snow–white hand
She bid my take life easy, as the grass grow on the weeps,
But I was young and foolish, and now am full of tears.
Prijzen op aanvraag.
Heeft u interesse in één van bovenstaande werken en wilt u deze in de galerie komen bekijken dan kunt u deze vast reserveren,
mailt u naar: info@galeriepeterleen.nl
Galerie Peter Leen homepage archief kunstenaars